Vikram Prabhu's 'Raid' gears up as a fabulous Diwali treat for the family crowds
Actor Vikram Prabhu starrer "Raid", an out-and-out action commercial family entertainer is all set for the worldwide theatrical release on November 10, 2023. The film is directed by Karthi and has dialogues written by director Muthaiya. The film is produced by Producers K Kanishk & GK @ G. Manikannan for M Studios, Openscreen Pictures, and G Pictures, which is getting an excellent number of screens.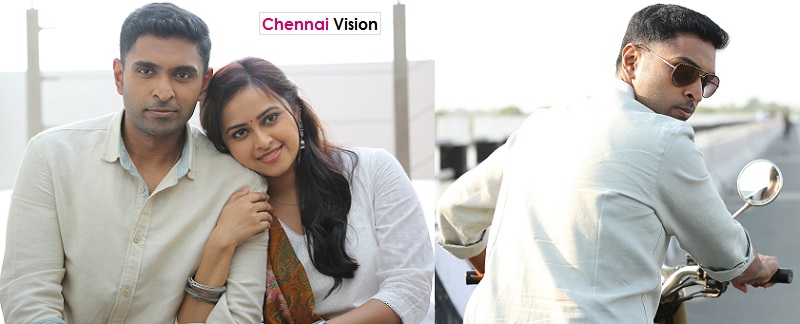 Actor Vikram Prabhu quote: "When director Karthi narrated the script, I strongly felt that it has scope for various arenas including action, emotions, romance, dance, and entertainment. I have always been concerned about the fact that taking a leap into the commercial zone might be a risk zone for me. But now, after watching the final output, I am glad that director Karthi has projected me as a commercial hero."
Director Karthi quote: "Raid will be an out-and-out family entertainer laced with a social issue, which will appeal to the interests of universal crowds. While crafting the script of Raid, I felt that the protagonist's character demands someone, who has a perfect blend of boy-to-next-door, and a large-than-life avatar at the same time. Eventually, the entire team felt that Vikram Prabhu would be the right one to nail it down. In fact, he has already proved his caliber in both the domains of realistic and larger-than-life roles. Significantly, Vikram Prabhu he has exceeded expectations by giving complete heart and soul to his character. Director Muthaiya sir's dialogues have been the backbone of his commercial success, and his golden touch for this movie is going to be an additional value."
Actress Sri Divya quote: "Tamil cinema has been so special for me as it gifted me a wonderful identity, and now I am so excited to be making my comeback. Raid has given me a decent scope to perform, and I am glad to be a part of it. I have already worked with Vikram Prabhu, but this movie is completely different from what we had done earlier. Raid might give the impression of an action-packed thriller, but it has all the elements that will attract the youth and family crowds."
Producers K Kanishk & GK @ G. Manikannan for M Studios, Openscreen Pictures, and G Pictures quote: "We are so happy our film 'Raid' has obtained a warm welcome during its pre-release stage itself. Courtesy to Vikram Prabhu's previous hits 'Taanakaaran' and 'Irugapatru', which have now labeled him the favourite of family crowds. We're so happy that filmmaker Karthi has delivered what he promised as the script.