British Airways Celebrates Diwali With New Campaign: Home
British Airways will air its newest brand advert this week, to celebrate Diwali.  The seasonal positioning is a celebration of those flying home this festival season, and a thank you to those missing out on their own family celebrations.
The film stars an all colleague-cast, spotlighting British Airways team members who are working over the festival to help customers celebrate with their loved ones once again.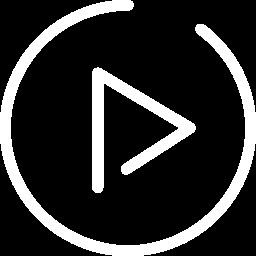 Featuring Indian-based Cabin Crew, Akash and Shilpa, Service Advisor at the airline's contact centre in Gurugram, Amanda-Rose, and Delhi Airport Customer Service Agent, Ruchika – the ad shows them in action as they listen to voicemail messages from their real family and friends. The campaign was even filmed in the homes of British Airways team members.
From October 20 to November 11, the 30-second and 15-second adverts will run across cinema, out of home and on social media during key TV spots including the Cricket World Cup.
Hamish McVey, British Airways' Director of Marketing said: "Each year, millions of people around the world gather to celebrate Diwali, the festival of lights, and we know that making that journey home to be with loved ones is so important. Our people are at the very heart of this campaign, as we wanted to thank them for helping families and friends reconnect during the festival. Happy Diwali to all our customers and colleagues."
The airline is running special fares for customers to give them yet another reason to travel to meet loved ones. British Airways operates 56 flights a week to India, with three-flights a day to Mumbai, two services to Delhi and daily flights to Bengaluru, Chennai and Hyderabad.
To mark the launch, the colleagues who appear in the advert shine a light on what they miss most about home when they travel and where in the world they call their second:
Akash, 40, is International Cabin Crew at British Airways and was born and raised in New Delhi:
"London is without doubt my second home. It's a place that never fails to impress me, the vibe, the feel, the love. There's nothing quite like sitting at the top of a double decker bus, walking across London Bridge or visiting mini-Punjab in Southall. When I'm flying, I do miss my home-cooked vegetarian food, and of course, my wife and parents, but the U.K really is my home-away-from-home after 12-years as British Airways cabin crew."
Ruchika, 42, is a Customer Service Agent at Indira Gandhi International. She has been serving the airline's customers since 2005.
"To help me keep connected and fight off feeling homesick, my smart phone is always my loyal companion when I travel. I will Facetime my family and pets when I'm away, it gives me a sense of familiarity. Apart from home this Diwali, I'd love to be celebrating in Japan. Like us, the Japanese have some of the most unique festivals and celebrations, cultures and customs which we're both hugely proud of."
Shilpa, 36, got her wings last summer and has been flying for British Airways ever since. She calls Gurugram home and has 17-years' experience working as Cabin Crew.
"Pictures of my daughter and husband come with me wherever in the world I'm flying to. Despite video calling them infinite times, those photos always remind me how much I love and miss them. I love my job, but there really is nothing more blissful than the feeling of being reunited with your own family and own bed. The Maldives is often calling me. It's somewhere I'd love to call a second home with its awe-inspiring blend of simplicity and beauty."
Amanda, 25, is originally from Jhansi, but counts Gurugram as her hometown. For the last two years she has been working at British Airways' customer engagement centre. She shares what she never leaves home without and what she misses most when she's away:
"Whenever I travel, I always take a watch my Dad gifted me on my birthday to remind me of home. Hot, home cooked food is what I miss the most however! My Mom is an incredible cook and makes wonderful festive food and she'll always have my favorites prepared for when I'm coming home so I don't miss out."